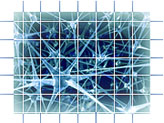 Company



About Us



Management



Advisors



Contact Us



Technology



APOE and Human

Disease



APOE and

Inflammation



Cognosci APOE

Compounds



Publications



Pipeline



Multiple Sclerosis



Alzheimer's Disease



Traumatic Brain

Injury



Partnering



Multiple Sclerosis



Alzheimer's Disease



Subarachnoid

Hemorrhage



News



Latest News



Millions of patients suffer from the disability from diseases including:
In each of these disorders, inflammation plays a critical role in the development and progression of the disease. In neurodegenerative diseases, inflammation in the brain damages neurons and leads to nerve cell death that is marked by declining cognitive and motor function and eventually contributes to the death of the patient.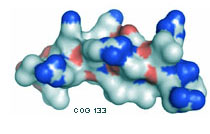 Cognosci is discovering and developing therapeutic compounds to restore healthy function in these life-threatening diseases. These compounds are small patented synthetic peptides of ten to seventeen amino acids that are based on the multifunctional apoE protein, and have potent in vitro and in vivo anti-inflammatory activity.

In addition to inhibiting inflammation, Cognosci's compounds also directly protect nerve cells by blocking activity of endogenous neurotoxins released by injured brain cells. This novel dual action, immune suppression and direct neuroprotection, is unique among compounds being developed as therapeutics for neurodegenerative disorders. Cognosci's are novel therapeutics that are changing the paradigms for treatment of these neurological and inflammatory diseases with unique anti-inflammatory, neuroprotective and neuro-reparative properties.

The Company has developed a deep pipeline of programs in various stages of development with some programs in preclinical development and other programs in lead optimization. Our goal is to identify compounds that are efficacious in predictive animal models and to pursue clinical development of drugs for Multiple Sclerosis, Traumatic Brain Injury, Stroke, Subarachnoid Hemorrhage, Spinal Cord Injury, and Rheumatoid Arthritis through proof of concept in Phase II human clinical trials.

Latest News
Cognosci Receives Funding for Advanced Testing of Lead Drug Candidate for the Treatment of Multiple Sclerosis
more...
For more information, contact:
Cognosci Inc.
79 T. W. Alexander Drive
4401 Research Commons
Research Triangle Park
NC 27709
(919) 765-0028