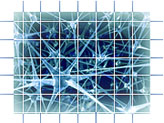 Company



About Us



Management



Advisors



Grants



Contact Us



Technology



APOE and Human

Disease



APOE and

Inflammation



Cognosci APOE

Compounds



Publications



Pipeline



Multiple Sclerosis



Traumatic Brain

Injury



Subarachnoid

Hemorrhage



Rheumatoid Arthritis



Ischemic Stroke



Sepsis



Alzheimer's Disease



Parkinson's Disease



Partnering



Multiple Sclerosis



Alzheimer's Disease



Subarachnoid

Hemorrhage



News



Latest News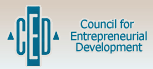 CED Announces 19 Early Stage Presenters for Venture 2007

Venture 2007 Features 41 Confirmed Presenting Companies from Southeast and Mid-Atlantic


RESEARCH TRIANGLE PARK, N.C., March 27, 2007 - The Council for Entrepreneurial Development (CED) has selected 19 early stage presenting companies at Venture 2007. These companies join the 22 previously announced main stage and showcase presenters at CED's 24th annual conference.

Held April 23-25 at the Washington Duke Inn & Golf Club on the campus of Duke University in Durham, N.C., CED's Venture 2007 will showcase investment opportunities of all stages and industries, from across the Southeast and Mid-Atlantic.

Ranging from video-game publishers to anti-inflammation drug developers, the Venture 2007 early stage presenting companies are seeking their first institutional round of funding. The recently selected Venture 2007 early stage presenting companies include:
Addrenex Pharmaceuticals, Inc. (Durham, N.C.) Addrenex is a specialty pharmaceuticals company focused on developing and marketing drugs for adrenergic regulation.

Adlyfe Inc. (Rockville, Md. - www.adlyfe.com). Adlyfe is a medical diagnostics company focused on bringing blood diagnostic products to the market for fatal brain diseases.

Advanced Detection Technology (Clemmons, NC - www.detecttech.com) Advanced Detection Technology is a provider of physical security access control solutions.

Cognosci, Inc. (RTP, N.C. - www.cognosci.com) Cognosci is a pharmaceutical discovery and development company focused on creating novel compounds with anti-inflammatory and neuroprotective activity.

CPS Biofuels Inc. (Cary, N.C. - www.cpsbiofuels.com) CPS Biofuels is focused on the development of proprietary processes to optimize biofuel alternatives.

Digitalsmiths (Beaufort, S.C. - www.digitalsmiths.com) Digitalsmiths is a video search company providing solutions for advertising, user generated content and other consumer opportunities.

ImagineOptix Inc. (Cary, N.C. - www.imagineoptix.com) ImagineOptix is developing portable video projection devices.

InnerOptic Technology, Inc. (Chapel Hill, N.C. - www.inneroptic.com) InnerOptic is a provider of advanced visualization systems for endoscopic surgery.

Jenken Biosciences, Inc. (RTP, N.C. - www.jenkenbio.com) Jenken Biosciences is a clinical stage specialty pharmaceutical company focusing on repurposing approved drugs.

Market Vue Partners (Durham, N.C. - www.mvue.com) Market Vue Partners provides database merchandising and database marketing services for the retail industry.

Merscom LLC (Chapel Hill, N.C. - www.merscom.com) Merscom is a publisher of casual games that compete on consumer analytics.

Oncoscope, Inc. (Chapel Hill, N.C.) Oncoscope plans to produce a novel optical biopsy system for detecting pre-cancerous cells.

QSpex Technologies (Alpharetta, Ga. - www.qspex.com) QSpex is a medical device company working on proprietary ophthalmic lens production in eye care professionals'offices.

TeraDisc LLC (Wilmington, N.C. - www.teradisc.org) TeraDisc is delivering high performance computing applications for drug discovery.

TheraSim, Inc. (Durham, N.C. - www.therasim.com) TheraSim is developing medical software for measuring and improving clinical quality.

Thermo Perfusion Systems, LLC (Decatur, Ga. - www.thermoperfusion.com) Thermo Perfusion Systems is a manufacturer of medical devices for site specific chemotherapy delivery.

Whack.Net (Atlanta, Ga.) Whack.Net is developing an online game competition portal.

Zipit, LLC (Greenville, S.C. - www.zipitwireless.com) Zipit Wireless has developed a portable WiFi instant messaging products for tweens.

Zycare, Inc. (Chapel Hill, N.C. - www.zycare.com) Zycare is developing medical software for remote management of chronic disease.
On April 24th, prior to the early stage and main stage presentations, Venture 2007 will feature additional early stage company presentations through two other venues: the Angel Investor Retreat (April 24 from 8:30 a.m. - 1 p.m.), where angels and early-stage investors will get the first look at 10 pre-seed companies; and Start-up Speed Dating (April 24 from 1-2:30 p.m.), where 15 pre-selected startups will present face-to-face with investors in a fast-paced, rotating session.

CED will publicly announce the slate of Angel Retreat and Start-up Speed Dating companies in the coming weeks.

More details on all of the Venture 2007 presenting companies selected to date are available at: www.cednc.org/conferences/venture/2007/presenters/.


About CED
The Council for Entrepreneurial Development (CED) is a private, non-profit organization formed in 1984 to identify, enable and promote high growth, high impact entrepreneurial companies and to accelerate the entrepreneurial culture of the Research Triangle and North Carolina. Headquartered in the Research Triangle with a divisional office in Wilmington, CED is the largest and oldest entrepreneurial support organization in the nation with more than 4,000 members representing over 1,100 entrepreneurial companies, financiers and professional firms. CED provides education, mentoring and capital formation resources to new and existing high-growth entrepreneurs through annual conferences, seminars, workshops and programs on entrepreneurial management and finance. www.cednc.org

Latest News
Cognosci Receives Funding for Advanced Testing of Lead Drug Candidate for the Treatment of Multiple Sclerosis
more...
For more information, contact:
Cognosci Inc.
2 Davis Drive
Research Triangle Park
NC 27709
(919) 765-0028